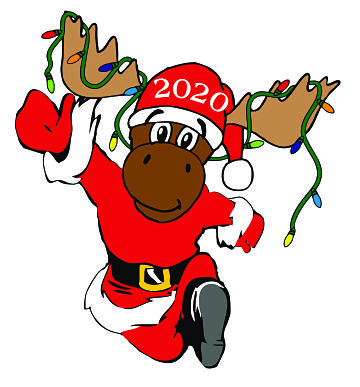 VIRTUAL HOLIDAY LIGHTS 5K RUN/WALK
FOR MOOSEHEART
November 16-30, 2020
Mooseheart, IL

---

REGISTRATION INFORMATION:
Adult Registration (with a t-shirt): $40
Kids 12 & Under (with a t-shirt): $20
Adult Registration (with NO t-shirt): $20
Kids 12 & Under (with NO t-shirt): $10
*REGISTRATIONS AFTER NOVEMBER 1ST ARE NOT GUARANTEED A T-SHIRT!*
- Registration closes November 15th at 11:55pm -
---
CURBSIDE PACKET PICK-UP INFORMATION:
TBA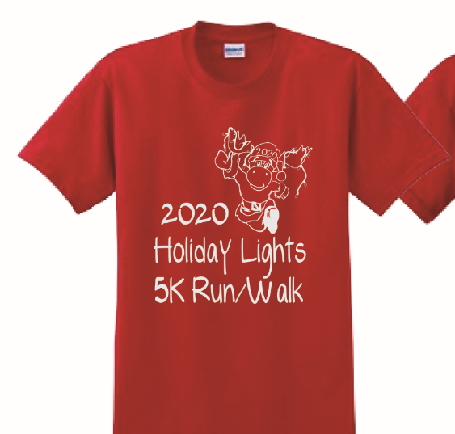 ---
Due to the unfortunate circumstances of COVID 19, it was in the best interest of participants and those living on the Mooseheart campus to convert this year's event to an all-virtual event. This will allow all participants, near and far, the opportunity to participate in this annual event when a time and place is most convenient and safe during the weeks of Nov. 16-30. This is a very important fundraiser that supports Mooseheart Child City & School, home to nearly 200 children each year. While the 5K Run/Walk would normally give you a sneak peek of the annual Holiday Lights Displays on Mooseheart's Campus, this year we're excited to see where your trails will take you and what you, your friends, coworkers, and family will do to make it the most memorable event! You can still stop by the Mooseheart campus to see the annual Holiday Lights Display and safely drive through the campus from Nov. 27-Dec. 31--it's worth the trip!
Mooseheart Child City and School, one of the best-kept secrets in the Fox Valley area, sits just 40 miles west of Chicago and was built by the Moose Fraternity over 100 years ago. It serves children who, for a variety of reasons, cannot be provided a suitable home by their family. Mooseheart continues to provide the highest quality of care and education and this challenge can only be met with your generosity. We need to continue to strengthen an academic program and vocational program that works - and allow students to take strides to learn at the appropriate grade level and graduate with a college scholarship. Yes, 80% of Mooseheart graduating seniors enroll in two and four-year universities around the country.
Mooseheart Child City and School gives children a second chance at childhood in a safe environment where they enjoy a solid education and loving home environment.
Because of your generous support and participation, we can continue to provide for the children.
Join us to help reach our goal of $50,000.00
Email your friends, share on Facebook, find out more about Mooseheart by visiting www.mooseheart.org
HOW TO SUBMIT YOUR RESULTS:
An important part of this Virtual Race is submitting your times so that you can see how you rank, much like a traditional race. Beginning November 16th, you will be able to submit your times. To submit your virtual times, click on the link below. By your name, click EDIT TIME. You can submit results from Nov. 16 - Nov. 30. Final results will be available at the same link Dec. 1.

(This timing link will only be active from Nov. 16 until 11:55 pm on Nov. 30, 2020)

---
CONTESTS

Favorite Team Name: A fun and unique team name- be sure it's entered properly when you register and start a team.
Best Team Picture:

A team photo with a twist like fun costumes, hats or a theme. Be creative! Send to

request@moosecharities.org
Most Spirit: Let us know what your team did to bring the holiday spirit to life. Something out of the ordinary at a workplace, lodge, or in your community. Send us an email to request@moosecharities.org
Highest Individual FUNdraiser: most money raised by one individual beyond the registration fees
Highest Team FUNdraiser: most money raised by one team beyond the registration fees
Largest Team: The team with the most registered participants.
Trails are Blazin': Best 5k route completed—picture(s) required and sent to request@moosecharities.org
Contest winners will be chosen by the Moose Charities staff and announced on December 1st on our Facebook page and website.